To end our 2018 summer with something adventurous, Erica asked to visit Maine before our first son Rajiv heads off to college.  Little did we know we will be experiencing a slice of quaint everyday life in Maine portrayed in children's picture books by Robert McCloskey. – both One Morning in Maine and Blueberries for Sal . Erica had read these books to our kids so many times, she picked them back up after we got home to review its picturesque beauty.
Our family packed our bags for a work week in Maine on Monday July 30th and headed off in a comfortable hour and half flight to Bangor.  I was trying to surprise the kids and family with first class flight-ticket and a comfortable rental van – Erica hates flying and kids hate sitting in a rental car. The journey went well as we ended up in a beautiful house on the Mt. Desert Narrows in South Hancock, Maine.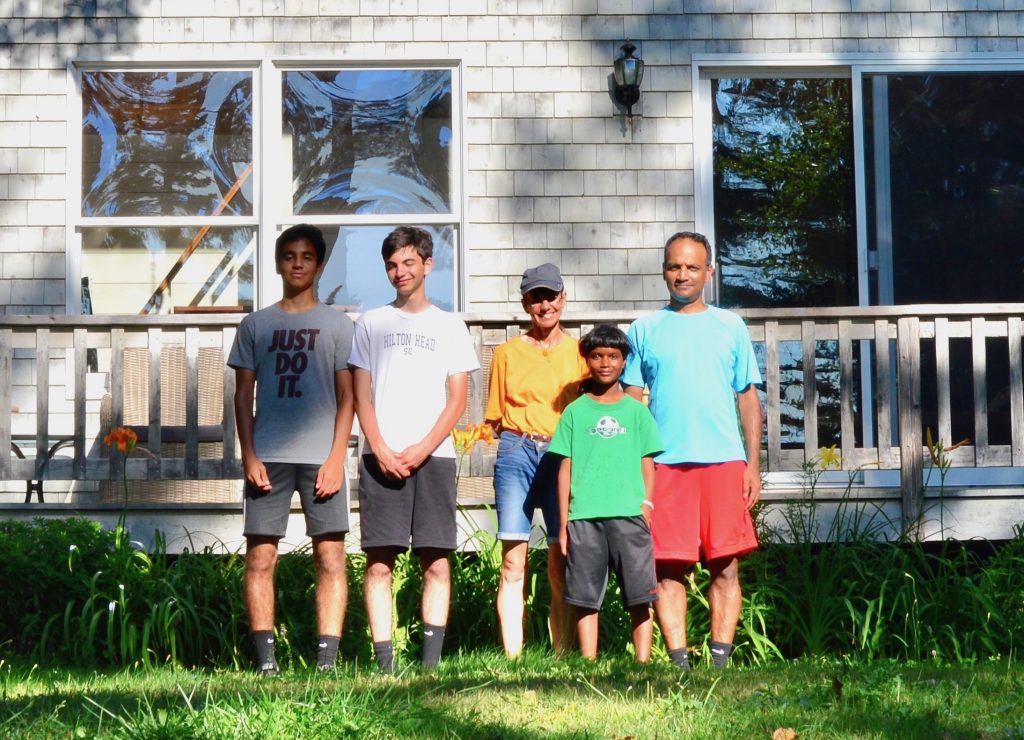 Our airbnb house in South Hancock, Maine
Our first day's adventure started with nature tour on kayaks along the Pretty Marsh Harbor watching seals,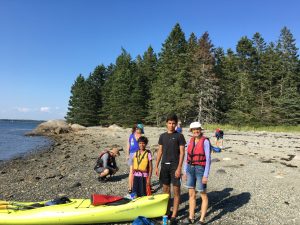 osprey (fish hawk), a bald eagle, several cormorants and seagulls.  This was all just as written in McCloskey's book. The views  of several islands, bays and rocks that get revealed only on low tide were all spectacular.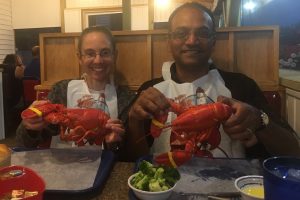 We finished our first day of adventure with a treat-filled dinner at Ruth and Wimpys.  Of course one had to eat Maine's lobster fresh at a local restaurant.
The next day was our day set aside for hiking in Bar Harbor.  There were so many choices of good trails and we picked Dorr Mountain trail and specifically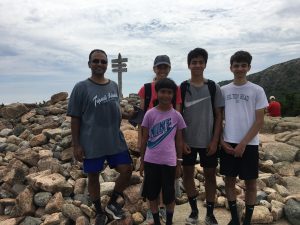 the ladder trail to climb up Dorr Mountain.  It provided some fascinating views along the way and a cardiovascular test uphill and muscle test downhill for all of us.
Our Airbnb house was tucked right in between Schoodic Peninsula and Bar Harbor.  This made it possible to get to Shoodic Point and do an easier trail starting at Blueberry Hill – another quaint memory from McCormick.  This offered some spectacular views in spite of last night's fog and rain.  The air was just healing and the world seems to be moving just a bit slower in Maine.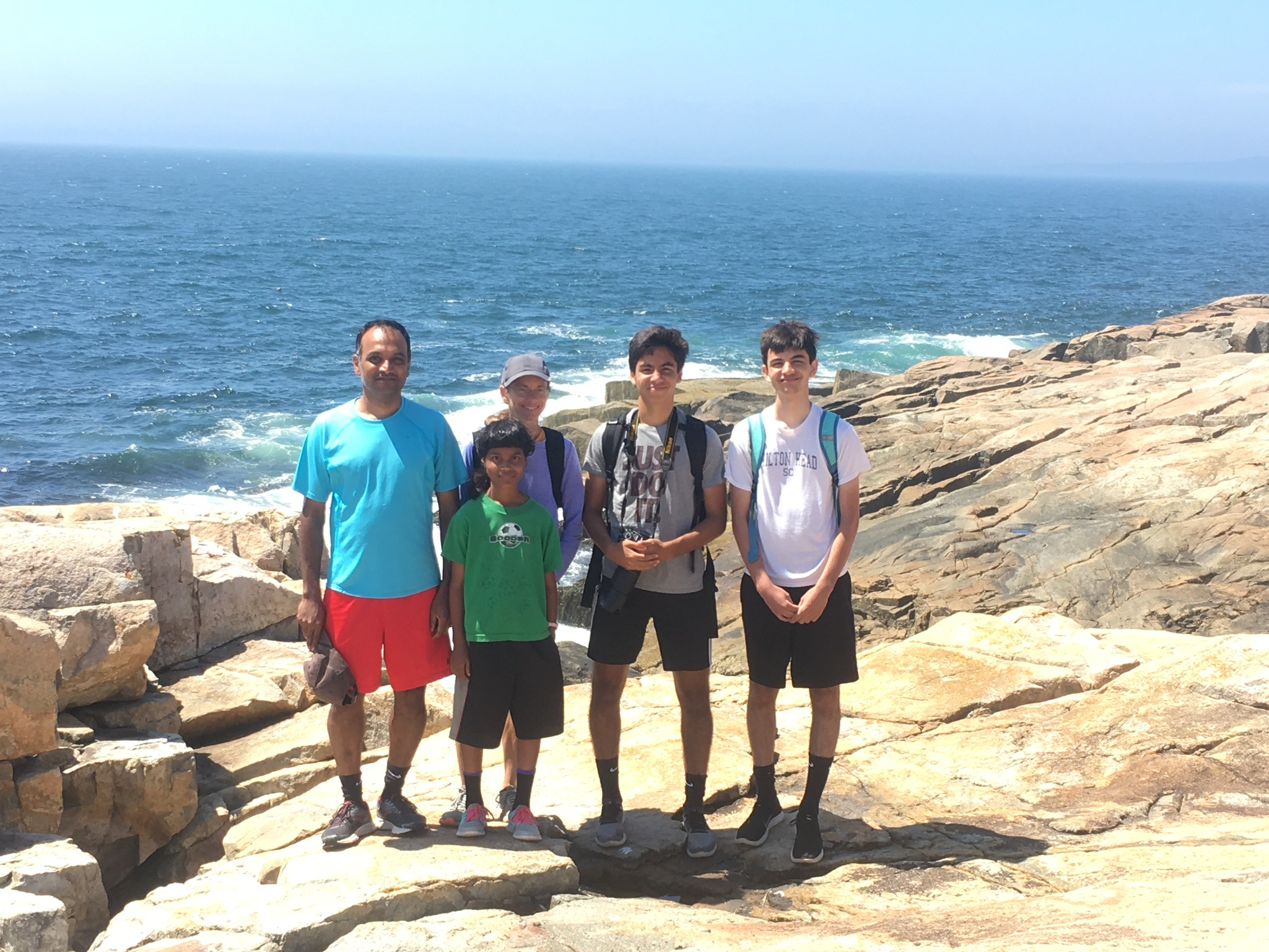 Schoodic point in Acadia National Park, Maine
The journey back proved to be an unexpected turn and twist.  Our flight from Bangor Maine was cancelled due to bad weather leaving us with many poor options – thanks to American Airlines.  They even suggested that five of us is just too many people to be able to put on a flight together back to DC. Well so much for "the friendly skies" from AA.  The locals from Maine were very helpful in getting us a comfortable rental SUV to drive back  to DC.  Crossing 9 states in 12-hours we amazingly made it safe, with only a few pit stops and quick drive-through dining.  We made it home driving even past the big apple and Manhattan on back roads to avoid I-95 as much as possible. Safe back home – at last!